Gebrs. Fuite b.v. Veevoeders
Gebroeders Fuite b.v. Veevoeders is characterised by innovation, knowledge
sharing and personal, as well as long-term relationships.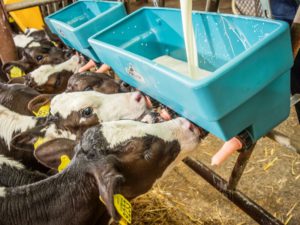 Prominend: unique liquid concept for calf rearing
The Prominend liquid products are a palatable UHT milk – uniquely delivered as a liquid – and based on food-grade dairy ingredients to ensure the highest protein quality and thus a highly digestible product.
Read more